Understanding the Benefits of Social Media Listening
AI-based natural language processing (NLP) techniques have empowered organizations to harness the benefits of social listening for great competitive advantage. The importance of social listening lies in its ability to allow businesses to interact with their customers directly to develop better product ideas, improved service, and unique brand experiences. This article stems with an aim to list out the benefits of social media listening and show you practical examples from Twitter of how brands have used social listening for better customer engagement.
The Art of Social Media Listening
Text Analytics powered by machine learning (ML) has made it possible for businesses to tap into the benefits of social listening thanks to all the freely available social media data for brand intelligence. Even though social media advertising and marketing may seem entertaining and playful, there is nothing casual about the strategy that is behind these campaigns. Data scientists know the Importance of social listening and therefore employ social listening tools to research social media video and text content in real-time. This gives you the ability to view historical data to analyze and track conversation threads for specific keywords. Translated in the business environment, this means you can analyze social media data pertaining to any topic or metadata you want - competitor brands, customer service, product placement, pricing, new demographics, etc.
Read more about the social listening best practices.
What Are The Major Benefits of Social Listening?
Benefits of social listening include enabling you to discover key market trends and consumer insights, design targeted campaigns and relevant content, discover potential brand ambassadors and influencers, track brand reputation, and more. Let's discuss these in detail.
1. Discover key consumer insights & market trends
Social media is a unique platform where people share things that they'd normally not in a face-to-face scenario. The internet is a space that gives people a strange sense of anonymity even though in reality, that's far from the case. One of the benefits of social listening, when combined with sentiment analysis, is that it enables you to understand what makes your customers click, what prompts their brand loyalty, and what changes they'd like to see across your brand. You can leverage your social media channels to directly engage with your customers and find the information you need, straight from the horse's mouth.
2. Design targeted campaigns
The importance of social listening is pervasive throughout the marketing cycle, but most importantly, when it comes to developing a targeted campaign. Social listening allows you to figure out what customers of a particular age group, region, income group, family size, etcetera, like or dislike. All, without depending on surveys or review forums. Because social listening allows you to identify trends, you will be able to incorporate those in your advertising and marketing campaigns that may include TV commercials, radio spots, or online contests.
3. Track brand awareness and reputation
Another one of the benefits of social listening is the fact that it allows you to keep ready track of your brand reputation. Text analytics and video content analysis enable you to gauge the social sentiment across your brand and gives you a holistic view of your brand health. Whether it's a product review video on YouTube or one on TikTok, video content analysis allows you to measure consumer emotion from video platforms as easily as a regular sentiment analysis tool would let you measure it from comments, surveys, or review blogs and forums.
4. Develop an authentic, personalized brand experience
When you create a marketing campaign based on social listening, you create a more personalized and authentic brand experience for your customers. By incorporating aspects like cultural nuances, social trends, health & body positivity, and the like, marketing departments can come up with plans for contests, brand positioning, or web and tv commercials, that build a sense of community amongst their consumers. Thus the benefits of social listening include personalized brand experiences that help build brand loyalty and authenticity.
5. Conceive new product/service ideas
Social listening tools can help you ideate new product ideas based on the trends you see in sentiment around your existing product. The importance of social listening lies in the fact that it is like a continuous conversation that you can revolve around what your customers would like to see and experience in your product and service. It recognizes and extracts the named entities & topics in all the conversations from hashtags, social mentions, posts & comments. Businesses like Uber, DoorDash, Netflix, TaskRabbit, and the like didn't pop out of the blue, but by listening to what people were saying on social media and thus recognizing the market gap and filling it.
6. Leverage social influencer marketing
Social media listening helps in approaching new-age marketing techniques like social influencer marketing and also identifying potential brand ambassadors. One of the benefits of social listening includes giving you actionable information about who shares most of your social content, who is followed by what type of demographic, and is that person someone who can be trusted as being a top influencer. Many social listening tools allow you to gauge sentiment around these influencers and keep a track of their activities around certain keywords you are measuring.
7. Create engaging content to meet your goals
Social listening allows you to focus on the right kind of content that can give you the maximum return on your investment of time, effort, and money. You can find the perfect social platform that will give you the most engagement with your consumers for brand amplification and content easily. Social listening allows you to analyze whether your audience is more likely to lean towards video-heavy platforms (TikTok), text-based (Twitter, FB), or imagery-based (Instagram, Pinterest). Machine learning algorithms have made it possible for companies to easily utilize the benefits of social listening for eliminating trial and error when it comes to creating engaging content for higher conversion rates.
8. Competitor intelligence
Social listening enables you to monitor your competitors based on their social activity, and this gives you invaluable insights regarding your consumer base and marketing strategy. The importance of social listening is put to the forefront when it gives you vital statistics as to what your competitors are doing better than you and is it worthwhile for you to compete in that category. It tells you what CRM platforms they are using. How active they are on social media and how often they engage with consumers. What do their consumers like about them and what is it about them that instills brand loyalty. Answering questions like these highlights the benefits of social listening.
Practical Examples of the Benefits of Social Media Listening
Social media listening helps you connect with your customers in a more meaningful way, which leads to brand loyalty and paves the way for customer longevity. Here are some real-life examples of how brands used the benefits of social listening to their advantage for a more engaging brand experience.
Meijer: Knowing the importance of social listening, Meijer stepped in immediately without waiting for Walmart to respond, even though the complaint was directed at the customer service at Walmart.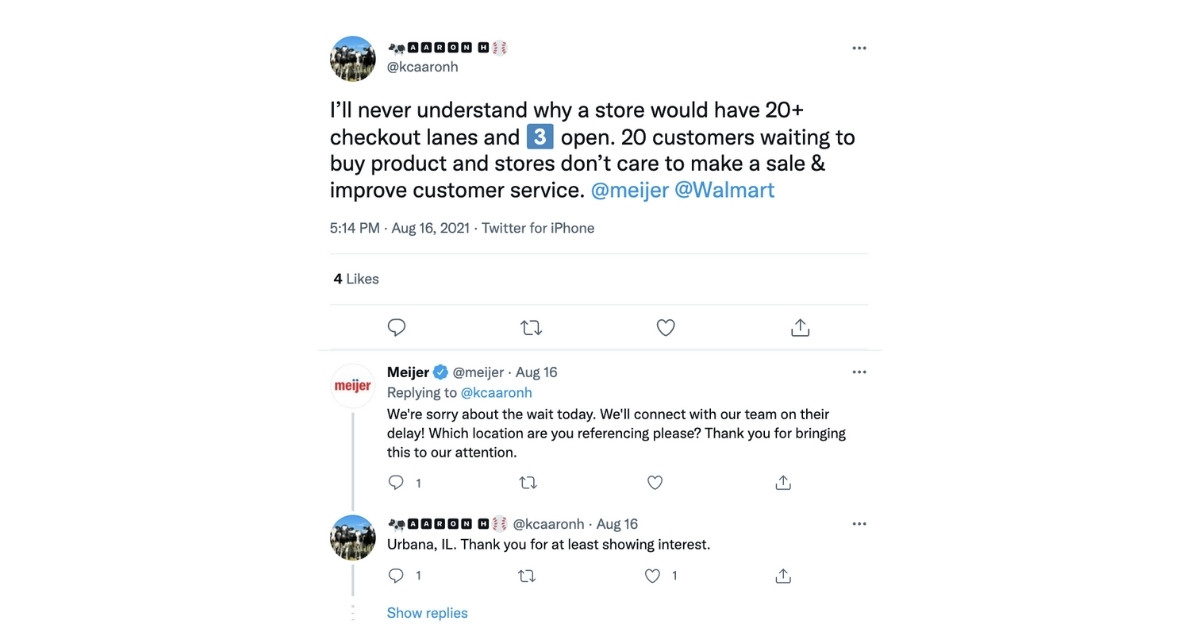 Walmart: Even though Walmart receives flak for not addressing customer complaints properly, they stepped up their game and responded promptly to this tweet.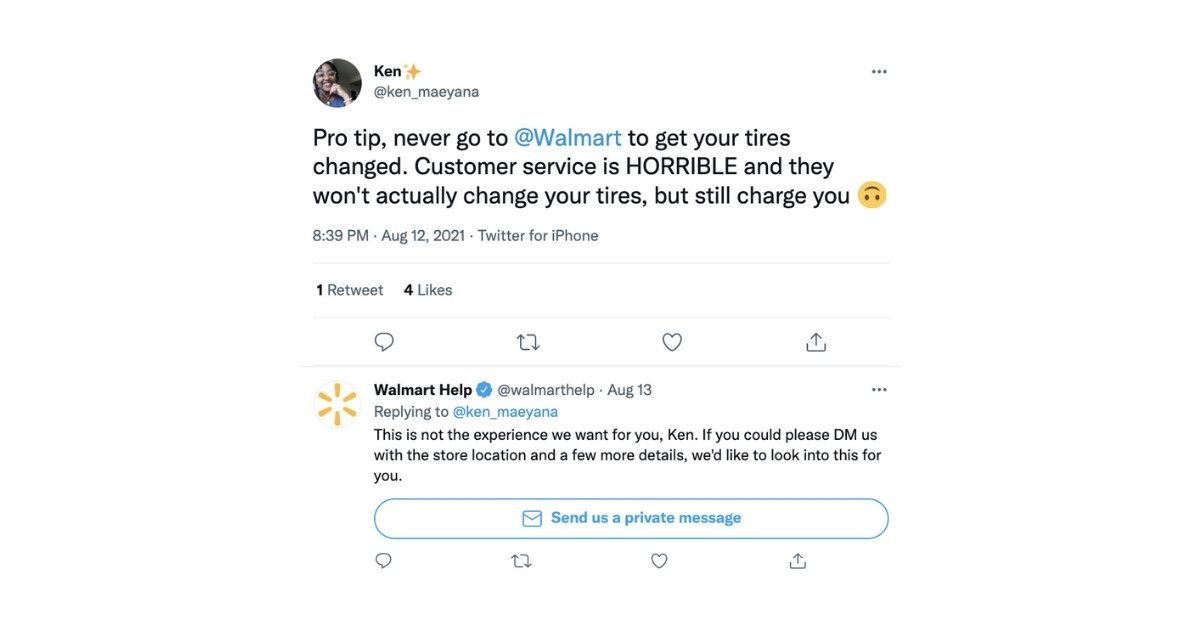 Etihad Airways: Etihad manages to handle a delicate situation by realizing that the customer is facing challenges as they have booked tickets through an agent but is having to resolve the issue directly with the airline.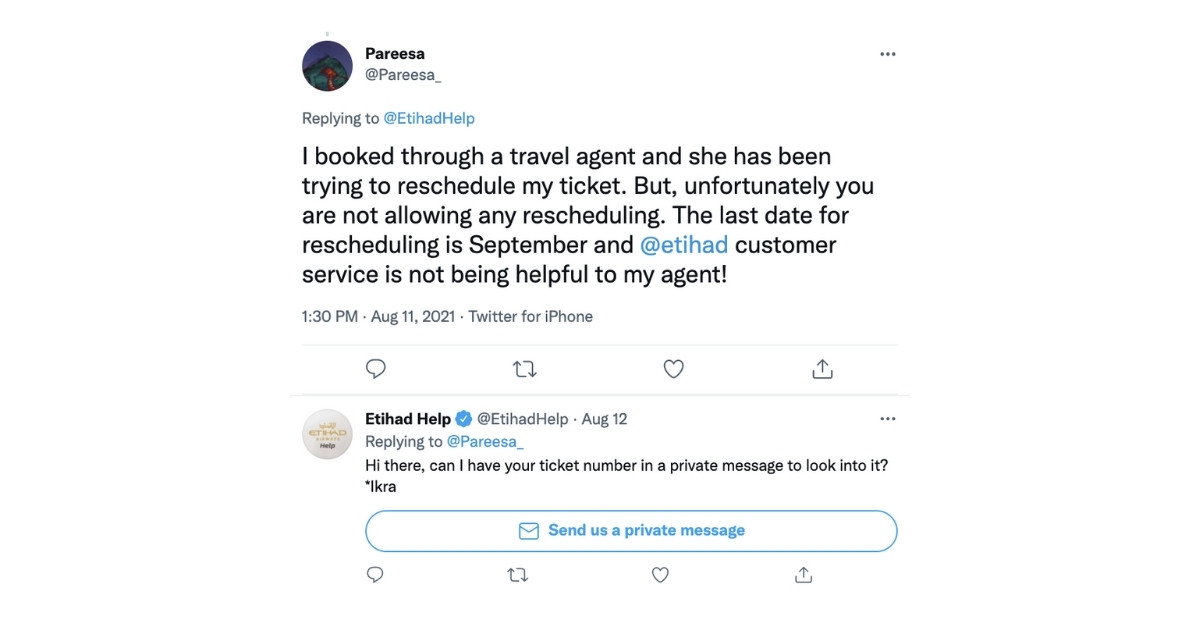 Uber: Uber says that its drivers are not employees, yet when a customer posts a video of an Uber driver deliberately destroying their garden lights, the company immediately responds to the customer to compensate him for $600 damage.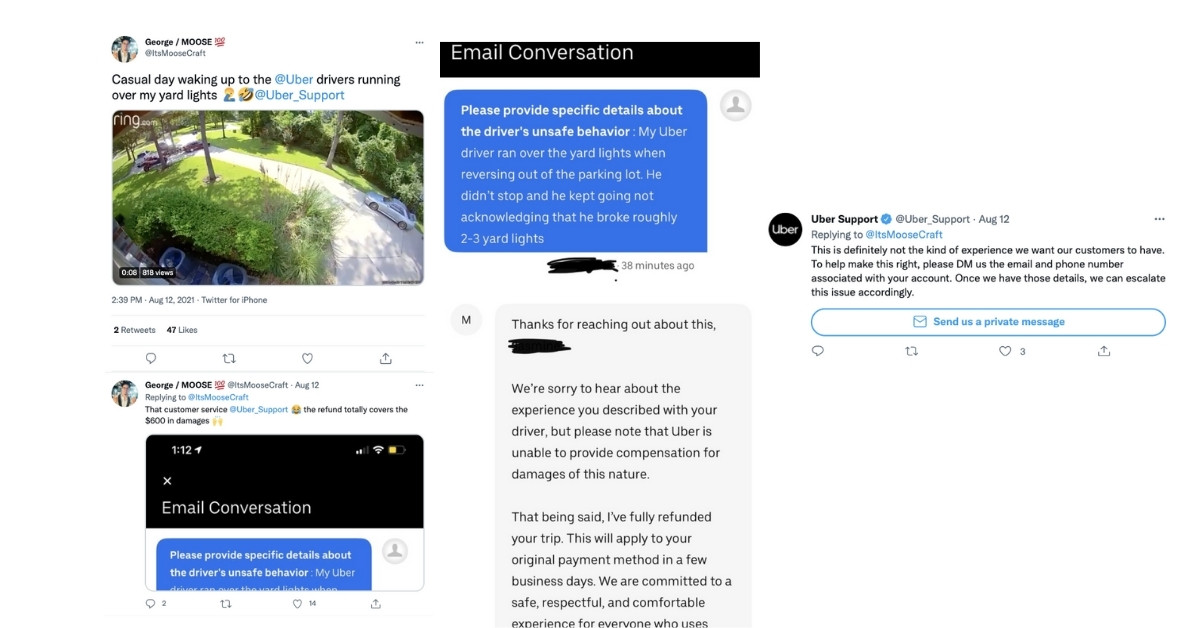 Starbucks: Starbucks responds immediately to a tweet that makes the customer question his brand loyalty upon getting rude service.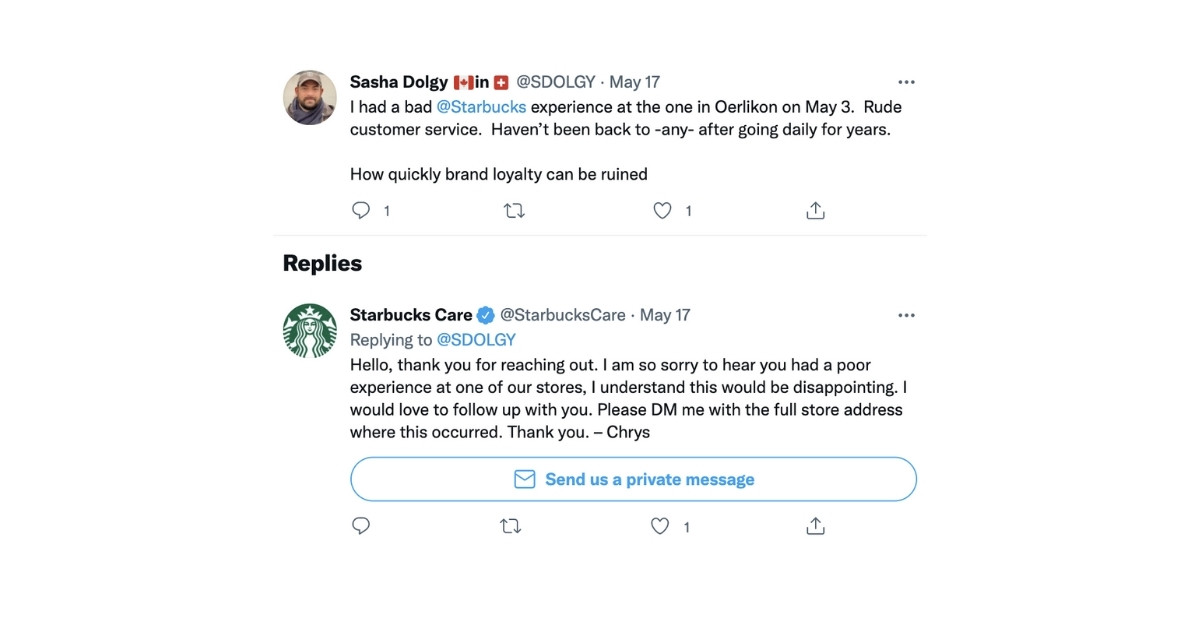 TTC: Toronto Transit Corporation (TTC) engages with customers directly during the Christmas season ensuring that they are there for them even during the holidays.
Learn more about social listening process.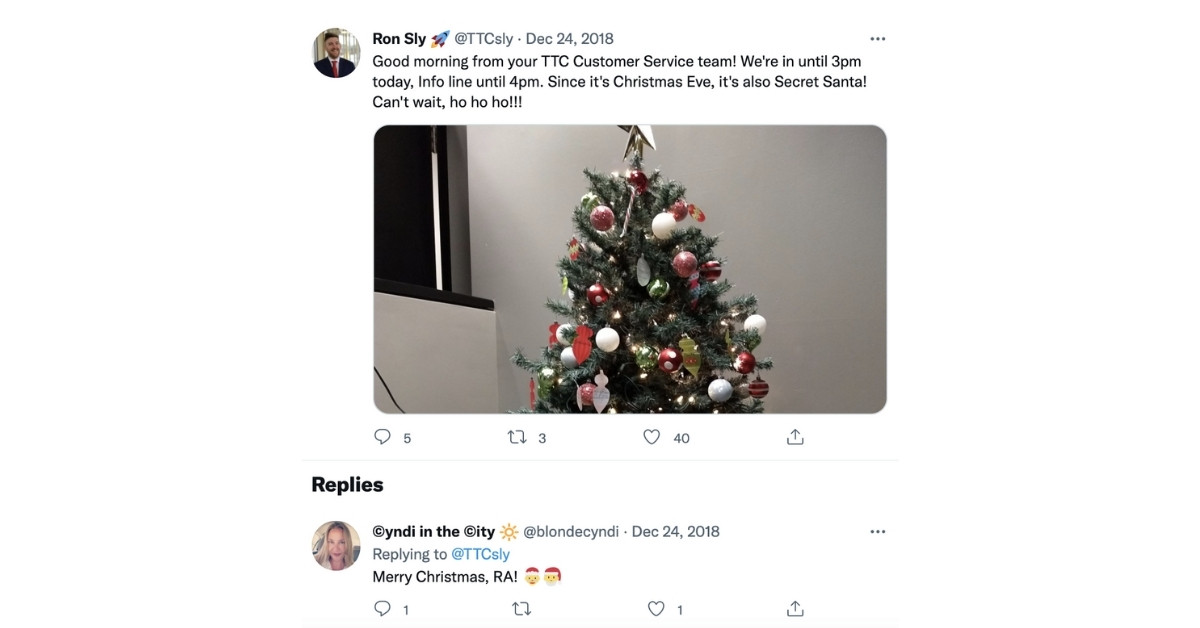 Why Video Content Analysis Is Key To Social Listening
As brands shift to dynamic content and videos from traditional static content, video content analysis is an important aspect amongst the benefits of social listening. Studies have proven that people are more engaged when they see dynamic content like videos and Gifs than long text-based content. A video content analysis tool ensures that you pick up on every chance to have a better engagement with your customers and deliver a great brand experience for your product or service. Being able to glean customer insights from channels like TikTok and YouTube videos can be a game-changer for your business when you employ a text analytics and sentiment analysis solution that has inbuilt VCA capabilities as well, like Repustate's does.
Repustate's VCA solution empowers social media listening and hosts the most advanced named entity recognition (NER) capability on all four key aspects - accuracy, granularity, language, and speed. This means, even if the user-generated video is in a language different from Englisfh, the solution is able to comprehend the video content with text to speech analytics, scan for background images and logos to extract entities, and then analyze the entire information for sentiment analysis. And because Repustate does not use translations, but has speech taggers for each of the 23 languages it supports, you can be sure of precise sentiment analysis scores.