TikTok Audience Insights - Process Applications & Examples
TikTok insights help us understand audience behavior and opinions, brand loyalty, the effectiveness of the content, and the overall performance of TikTok campaigns. This article aims to highlight the applications of TikTok audience insights and highlights real-life examples of how these insights have helped brands. We also give an overview of how Repustate's sentiment analysis platform extracts audience insights from TikTok.
What Is the Process of Extracting TikTok Audience Insights?
TikTok audience insights can be garnered through video content analysis from all source videos on TikTok. Here are the steps in which this process happens.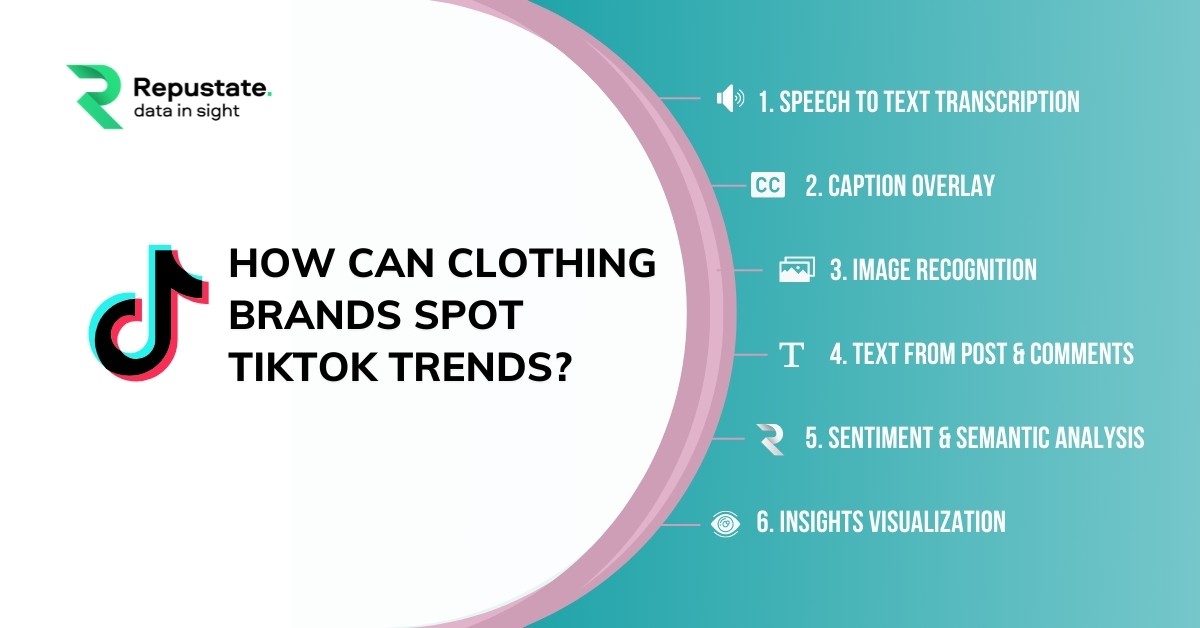 Step 1: Speech to text conversion
Repustate's video content analysis capability transcribes the source video into text. This can be done for a single video or multiple ones.
Step 2: Reading caption overlays
The machine learning engine analyzes the video frame by frame to read any captions that may appear in the video. It extracts this information for text analysis later.
Step 3: Logo recognition
The Video AI engine studies the video, again, frame by frame, for any brand logos that may appear in the background of the video, or even on clothes worn by the user. These will be later analyzed through the model's named entity recognition capability.
Step 4: Text analysis
Comments under the videos including emojis, acronyms, and social media lingo are gathered to extract TikTok insights. All the text is now collectively assessed for entities, features, aspects, and topics.
Step 5: Sentiment Analysis
All the key topics, themes, aspects are extracted and analyzed for sentiment.
Step 6: TikTok insights visualization
Results are displayed on Repustate's sentiment analysis dashboard. You can see which emotions occur with which aspects, read the actual comments pertaining to each sentiment - positive, negative, and neutral, find out brand mentions, and more.
Learn all you need to know about extracting brand insights from TikTok.
What Type of TikTok Insight Can Be Drawn Using Artificial Intelligence?
Here a few major AI driven insights from TikTok videos & comments:
Sentiment Trend for a Keyword or Hashtags Over Time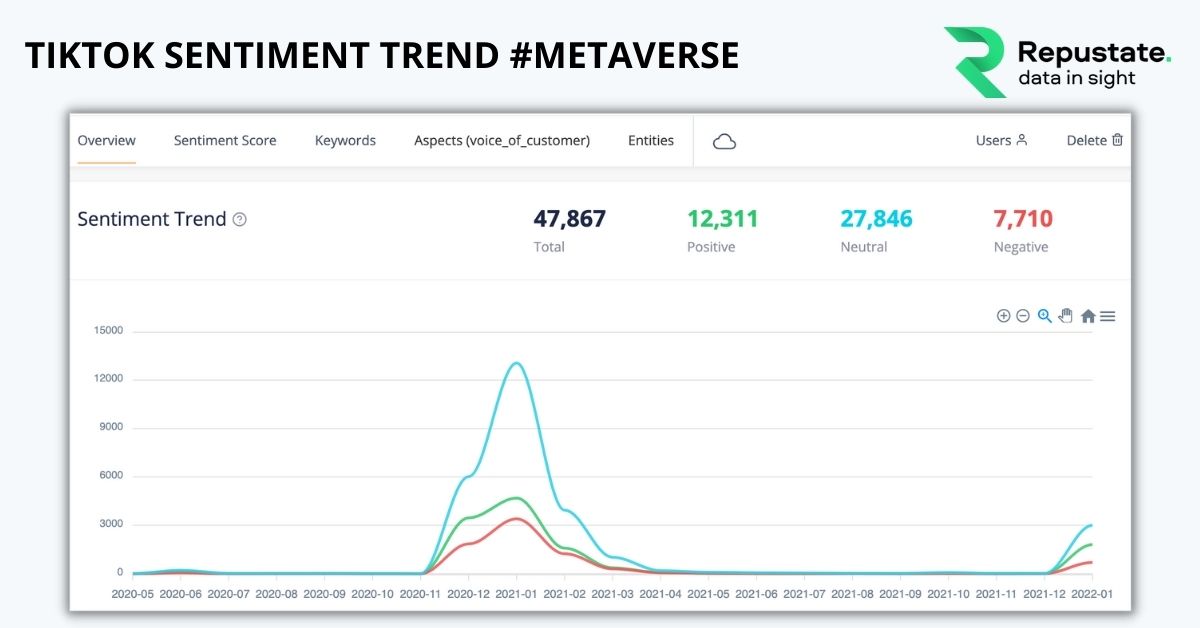 Insights Dashboard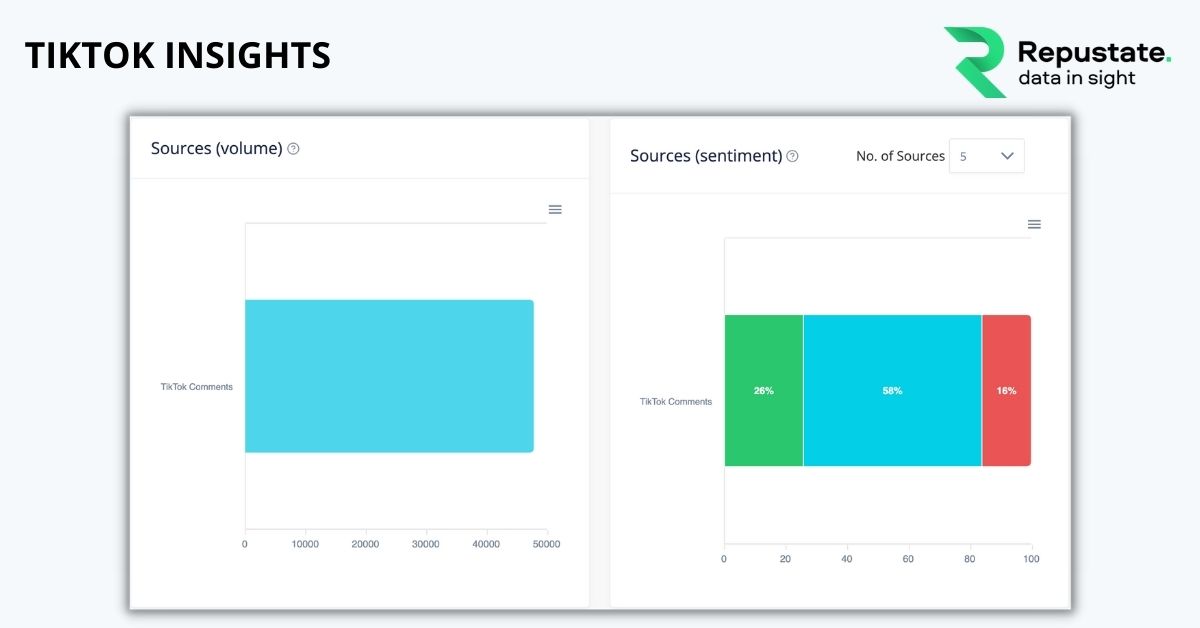 Aspect and Topic Occurence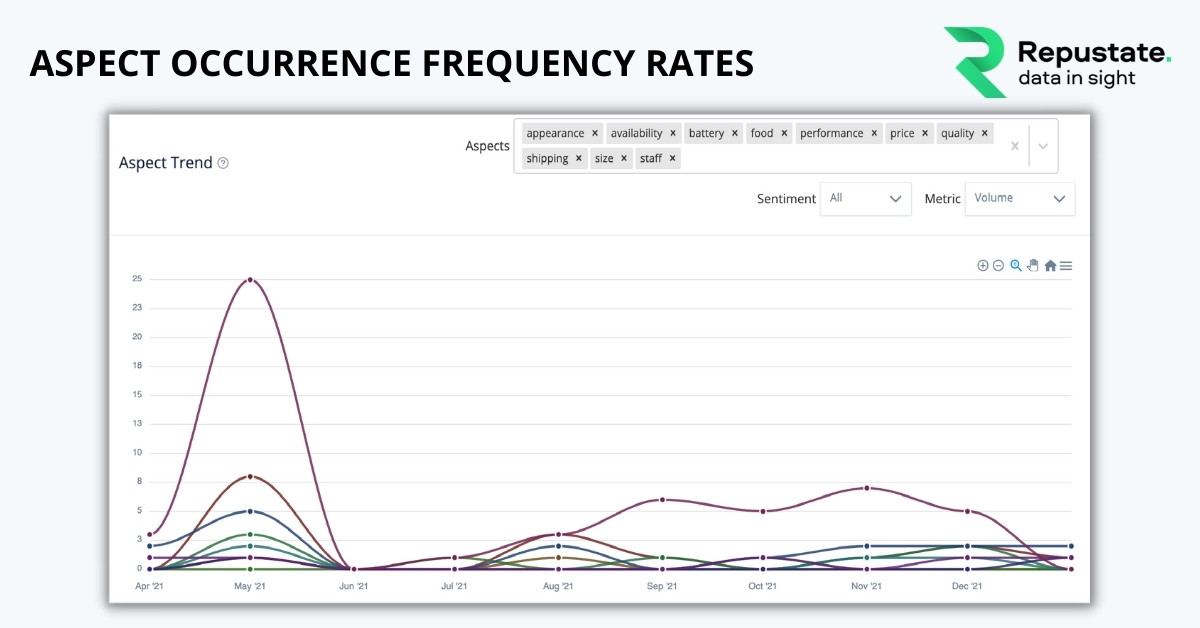 Aspect Level Breakdown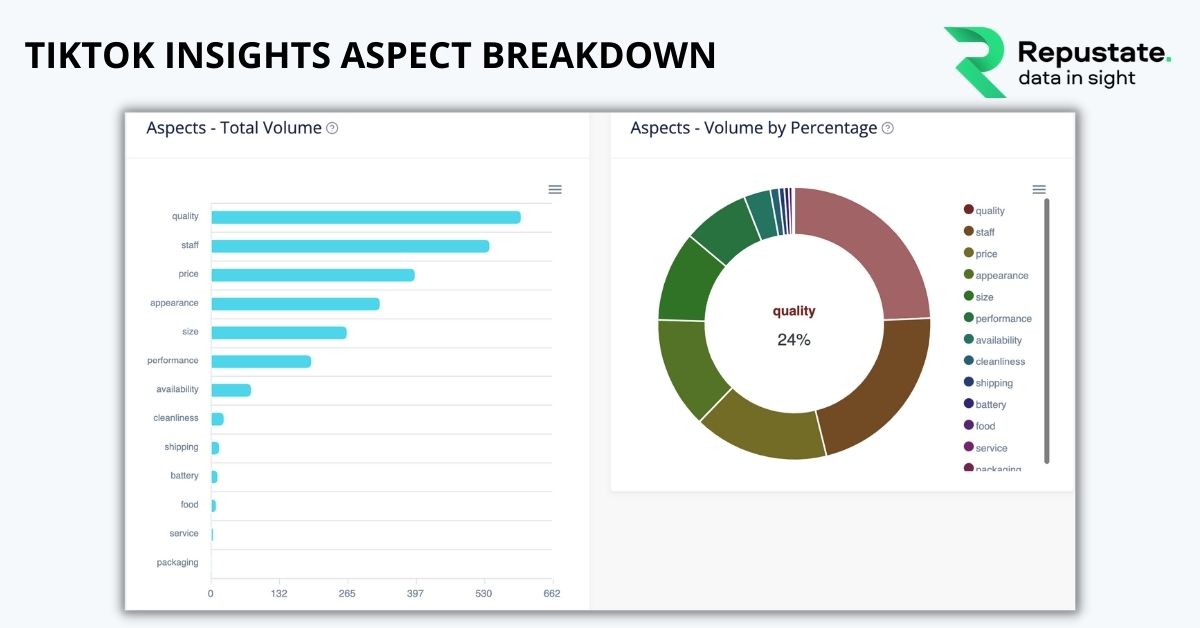 Sentiment For Each Aspect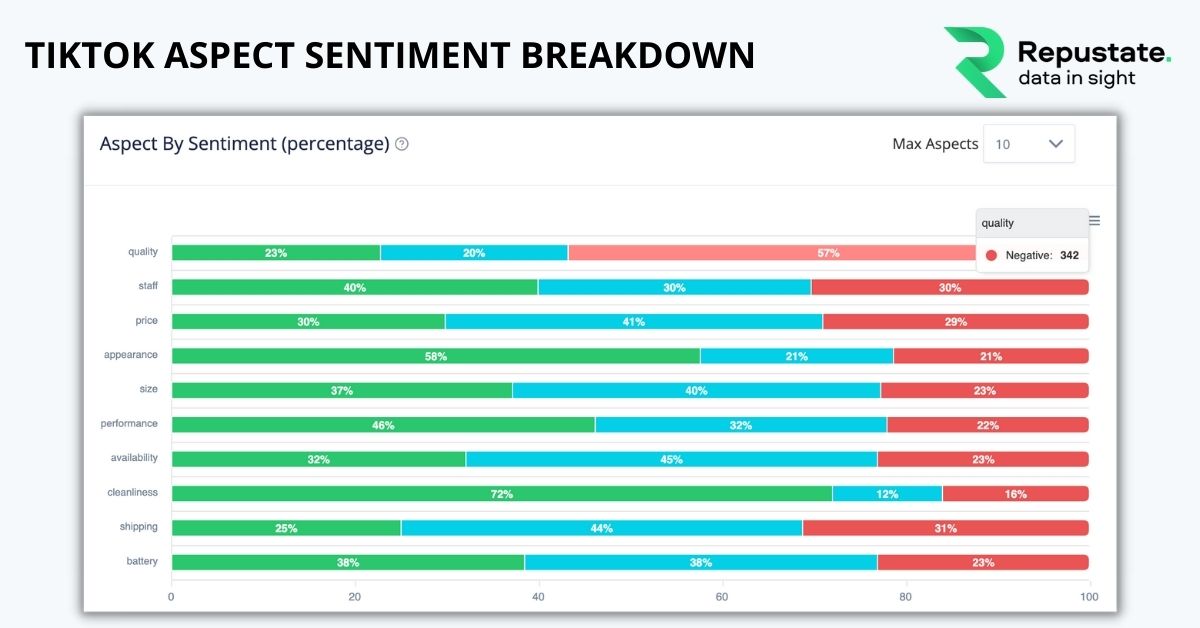 Competitive Metrics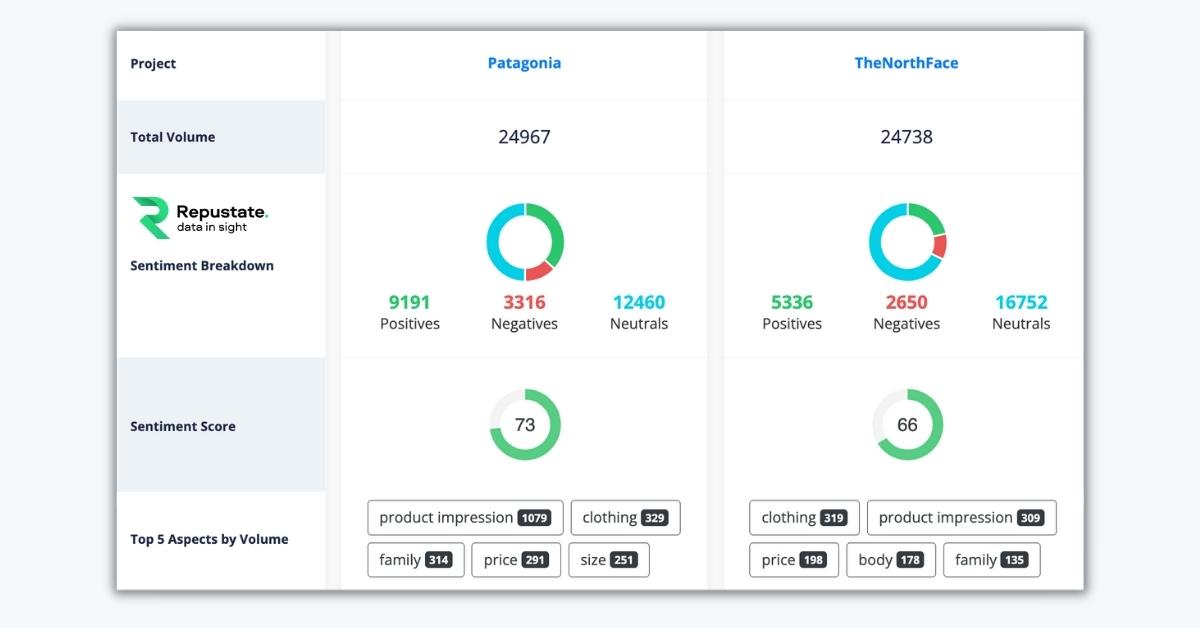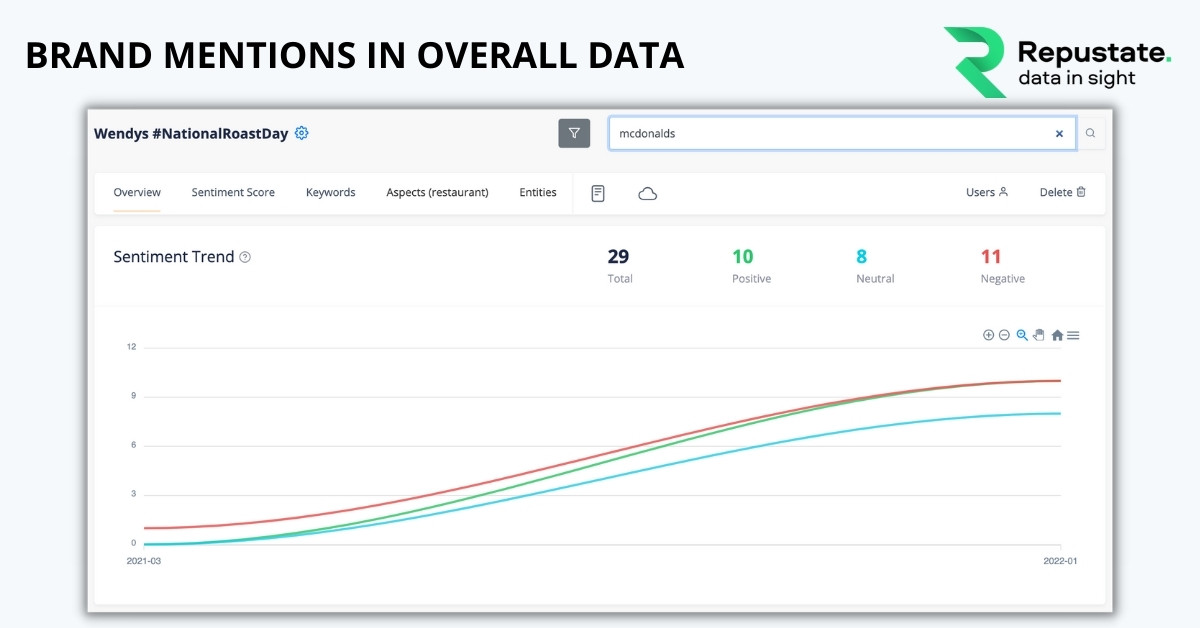 Identify Top Creators and Influencers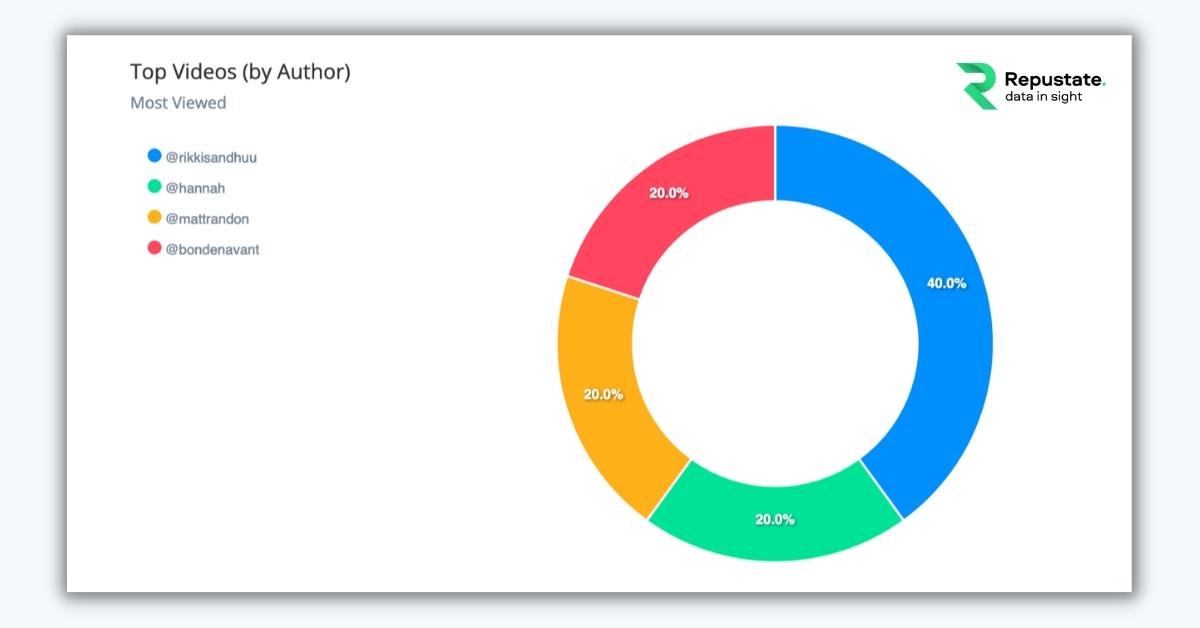 Multilingual Data Analysis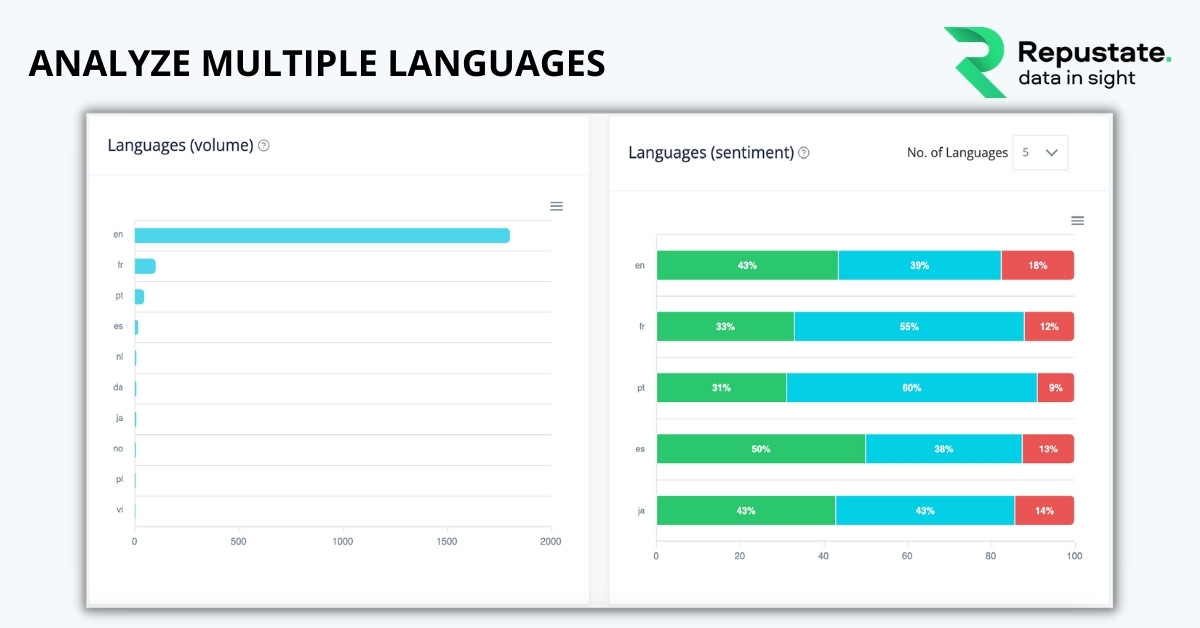 TikTok Analytics within Your Profile
To understand this subject better, let's look at the typical TikTok analytics process and the information it provides. To begin with, you need to create a professional account with TikTok.
To view your TikTok analytics, switch your profile to a TikTok Pro account. (You can do this by tapping the Me button on the bottom right of the App screen; then tapping the horizontal dots on top; and finally, selecting "Manage Account" and switch to your "Pro Account".

Once you have done this, select Creator or Business.

Complete the form of the account type you selected and tap Done.

Now Press the Me button at the bottom right on the TikTok App.

Tap the three horizontal dots at the top right; navigate to Creator tools and choose TikTok Analytics.
Click here to learn more about TikTok Analytics within your profile.
What Are the Major Applications of Tiktok Insights?
There are several ways TikTok insights can be applied to improve a brand's performance. Right from discovering new product designs and ideas, to competitor intelligence, TikTok content mining can be a driving force in a brand's growth strategy. Let's discuss them in detail.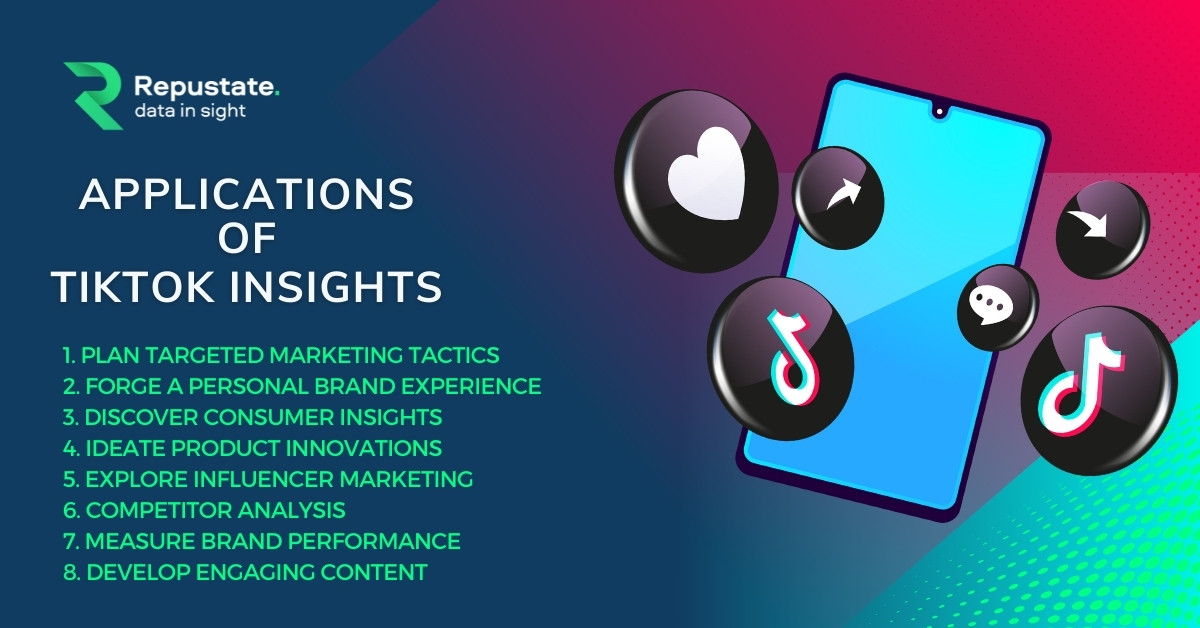 1. Plan targeted marketing tactics
Going beyond superficial metrics that only tell you the number of likes, shares, times a video is watched, etc, TikTok audience insights through video content analysis can tell you exactly what about your video resonated with the audience, and what parts of your video were watched more often, and for what reason. Further, sentiment mining from comments can give even more details. All this information can be harnessed to create targeted marketing tactics for different audiences based on gender, age, profession, region, etc.
2. Forge a personal brand experience
TikTok insights can help you deliver a wonderfully personalized brand experience because you can know several details about your followers and categorize them based on their likes, dislikes, favorite pages, etc. Personalized brand experiences boost brand loyalty and give the consumer a feeling of belonging to the brand thus leading to an emotional bond.
3.Discover consumer insights
TikTok analytics can give you indepth insights into consumer behavior. You can know what customers feel about different aspects of your business through emotion-aspect co-occurrence and thus know exactly what changes you need to make to provide a great consumer experience.
4. Ideate product innovations
Through the granular information that the TikTok audience insights analysis platform gives about consumer behavior and profiles, brands can find many new ideas to plan product and service improvements. Not only that, similar to how McDonald's was inundated with requests for onion rings, as you will read later on, brands can find out new products and services customers expect from them.
5. Explore influencer marketing
Similar to Douyin marketing, which uses key opinion leaders (KOLs), TikTok too allows brands to engage social media influencers to promote their products. TikTok analysis enables brands to separate genuine influencers from ones with fake followers or dodgy credentials that could tarnish their reputation. Learn more about finding TikTok influencers.
6. Competitor analysis
With the help of video content analysis (VCA), a clever sentiment mining engine can give you intelligence about your competitors based on the brand logos and mentions it finds in the video itself, as well as the background imagery. So even if a video is a user-generated one or one made by a competing brand, you will know if you are featured on it, if competing brands are present, and from the comments, you will be able to extract information on the context in which all these mentions have appeared. This gives you an edge also to create a great customer experience strategy keeping in mind where your competitors stand in comparison to you.
7. Measure brand performance
You can measure how your brand is performing through text analytics and video AI via emotion mining. Further, an analysis of current and past data can give you insights into emerging market trends as well. Another important factor is that real-time alerts that you can set on the sentiment analysis platform can inform you immediately about spikes in your mentions - negative or positive. You can not only attend to them in a timely manner but also explore the reasons why they happened through aspect-emotion co-occurrence insights that the platform provides. Learn more about how to use TikTok Analytics within your profile.
8. Develop engaging content
Tracking and measuring brand performance also gives you TikTok audience insights that will help you create relevant and engaging content. Whether your goal is to inspire social media engagement, have more followers, increase sales, enhance brand awareness, or attract potential brand ambassadors, insights from the sentiment analysis software will give you all the tools you require to create targeted content.
Discover more: TikTok Social Listening.
Examples of TikTok Insights in Action
Retail Clothing Industry
The clothing retail industry is so fast-changing that it's difficult for retailers to keep up. There used to be two main categories of clothing retailers - off-the-rack apparel brands and custom-made clothing that came from expensive designers. Then came fast fashion brands like H&M, Zara, Forever21, and lately, Shein. Their overnight success thanks to fashionable clothes that were now available at affordable rates, lead to a huzzah from the general public but a call for their decline with others blaming them for environmental issues due to textile waste and untreated wastewater. With social media and the internet, in general, awash with articles berating fast fashion, it became a PR nightmare for many clothing retailers.
While some brands are confident enough to continue with their business as usual, some brands like H&M felt it too close for comfort, thus reinventing themselves into a sustainable fashion retailer. Needless to say, social media listening through TikTok insights, have given some clothing retailers a very strong advantage over others, simply because of their affinity to attract and engage paying customers.
Read how clothing retailers can benefit from TikTok analysis.
Quick Service Restaurants
TikTok insights can give very important discoveries from voice of the customer (VoC) data - insights that would never have been known had it not been for a post gone viral. Quick service restaurants (QSRs) can find new ways of expanding their business, just like McDonald's found out through the video that went viral on TikTok proposing a new McDonald's logo.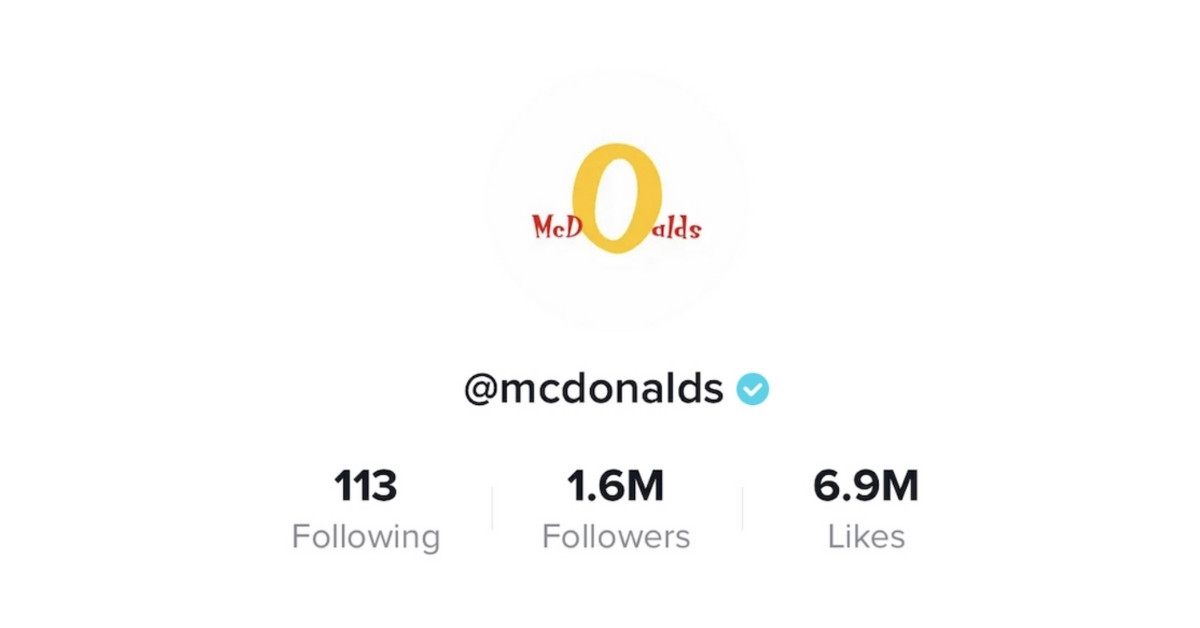 Repustate's sentiment analysis platform analyzed the video as well as the comments and found interesting takes that customers had on the subject. Most of them wanted onion rings on the menu, while some thought that the fast-food chain had already changed their menu and wondered when their city would have onion rings at the nearest McDonald's outlet.
TikTok insights can give brands so many avenues to engage with customers, increase brand loyalty, enhance brand awareness, and promote growth. It's a smart idea to leverage the channel.
Read how consumer insights from TikTok can help QSR brands.
Leverage TikTok with Repustate
Repustate's sentiment analysis model for TikTok audience insights is available in 23 languages for multiple industries. It can be an on-premise installation or be purchased as a Cloud API.