Why is Repustate's Arabic NLP powered Video Content Analysis unique?
Repustate's Semantic Video Content Analysis & Search solution can crawl the entire database of PDFs, audio recordings, and videos. Videos are run through speech-to-text and then indexed for semantic relation to relevant topics, themes, names, and other such features. Arabic natural language processing (Arabic NLP) powers the sentiment model, such that it differentiates between Arabic dialects while picking up on colloquialisms, language nuances, social media short forms, and even emojis. With our video content analysis solution, all data sources including TikTok, Twitter, Facebook, YouTube, and even private chat platforms can be accessed for key topics and themes for Arabic sentiment analysis
Appenza & the Ministry of Education, Egypt - Customer Success Story
Appenza Studio is a specialized mobile app and web development company that collaborates with the Egyptian Ministry of Education. It needed to create an app for the Ministry but faced a two-fold challenge. First, the humongous content repository called the Academic Knowledge Bank was nearly impossible to search for by any theme or logic. And secondly, there was no way to understand the end-user experience from students and their parents to improve and measure the effectiveness of the app.
Repustate developed a two-helmed model that included a semantic search solution for video content analysis in both Arabic and English. We also created a custom-built Arabic sentiment analysis solution to capture the public sentiment around the learning app developed for the Ministry.
The entire repository of the Egyptian Ministry of Education is now available for search and retrieval in both Arabic and English. Based on aspect-themed sentiment scoring, both the Ministry and Appenza Studio are now able to prioritize targeted strategic future improvement in quality for parents and students.
In the client's words,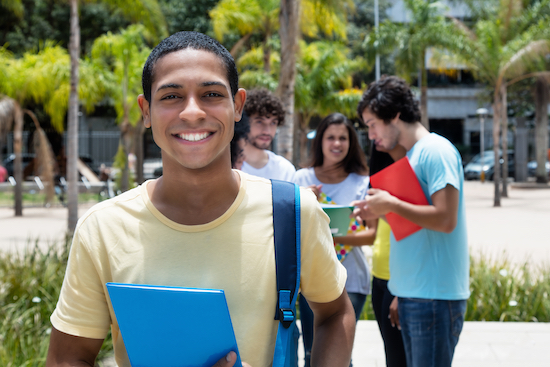 "Repustate is ranked among the top companies that offer sentiment analysis worldwide. They helped us handle many challenges that we faced and the team delivered great results. It was a great experience to work with the Repustate team. We see a huge opportunity for future collaboration with Repustate."
Get your copy of this case study
To receive an email with the full case study containing the details of our video content search and Arabic sentiment analysis solution, please fill out the form below.